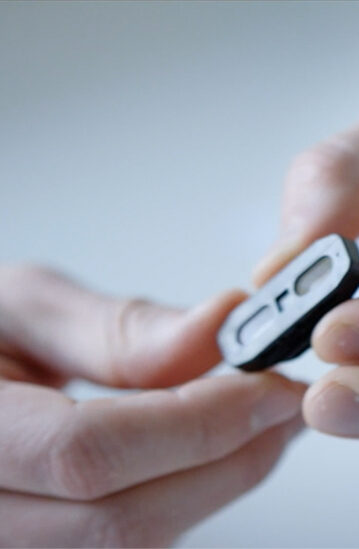 EXTENSIVE PHENOTYPING.
IN A SINGLE RUN.
Automated testing. Better-matched blood.

Leverage Quotient's more than 30 years' experience in transfusion diagnostics. Get MosaiQ's expanded immunohematology menu, available today.
The MosaiQ IH Donor Extended Microarray
How it helps
Solve staffing shortages
Train staff easily and
focus technicians on
value-added tasks.
Increase workflow efficiency
Access extended
blood grouping and
antibody screening
results at one time.

Address budget constraints
Potentially lower
operating costs thanks
to improved workflow
and high throughput.
Improve blood safety
Provide safe blood
donations for
patients quickly.
Innovate for efficiency — and for life
Deliver extensively characterized donations in one run
Perform extended phenotyping, facilitate extended blood matching and help overcome donor shortages with off-the-shelf availability
Reduce the risk of potential error from time-consuming manual typing and testing for a safer blood supply